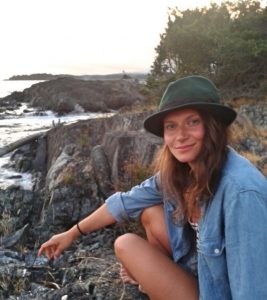 Lorena trained in traditional Sivananda Yoga in Rishikesh, India, and Foundational Hatha in Vancouver in 2010, along with continuing studies and immersions in Vinyasa and Pranayama. Her classes combine both practices with an emphasis on breath and proper alignment and offer a dynamic combination of physical postures with breath techniques to calm the nervous system.
"Yoga came to me as a gift; re-awakening my spirit, coaxing a very stressed-infused mind and offered me a more light hearted and playful way to live. Through the dedicated practice of yoga, I have discovered limitless possibilities. The journey of inner exploration continues to teach me invaluable lessons; building peace of mind, discovering the healing qualities of the body, and unfolding a humbling respect for all.
In classes I will invite you to breathe fully, move with integrity, expand, be mindful and find your centre.
Eternally grateful to all of my amazing and inspiring teachers; Govinda Jose-George, Gloria Latham, Clara Roberts-Oss and Engel Pherecydes. "
*Om Shanti*