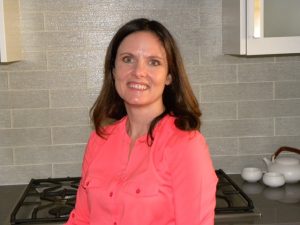 Sharon is registered with Yoga Alliance as a 500-hr yoga teacher (RYT500) and has been leading Hatha yoga classes for over 10 years. She was called to leave her profession as an environmental scientist and to study yoga after realizing the stress-relieving benefits in her own personal life, and then reading Stephen Cope's book 'Yoga and the Quest for the True Self'. After the birth of her first child, she also began guiding Prenatal Yoga classes that prepare mom for the physical and emotional challenges of pregnancy, labour, birth and motherhood; and later went on to pursue her birth doula training. In her quest to share holistic wellness alternatives, Sharon recently became a registered holistic nutritionist, with a nutritional counselling practice in Mount Pleasant.
What You Can Expect From Cy Class
'My intention as a yoga teacher (and in all my work actually) is to invite a deeper awareness and connection with the inner self'
It is my wish is that students have an opportunity to experience: mindfulness; a shift from external awareness toward a focus on the internal space; connection with their breath; moving meditation; and compassion, both for themselves and the world around them.
Since there is a focus on internal awareness with plenty of permission for students to honour their bodies, the classes are safe and appropriate for students of all levels, while providing ongoing learning and challenge for long-term practitioners.
My teaching style mainly draws from the traditions of Kripalu Yoga, and the work of Esther Meyers and Monica Voss (who trained under Vanda Scaravelli).
Connect with Sharon on Facebook: www.facebook.com/personalnutrition.ca