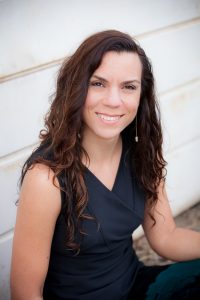 Blending insights from my Hatha yoga training with my certification in teaching English as a second language, I offer classes that are instructed with clarity and inclusion so that practitioners of all ages and backgrounds can adapt the postures to their individual needs and move into their limitations mindfully. By encouraging students to slow down and notice, they are invited to observe sensations that surface both in the body and mind in order to witness patterns, build awareness, and gradually apply changes in life and perceptions where needed.
My classes emphasize the role of the breath in steadying the mind, calming the nervous system, and creating space in the body. As I guide students to breathe intentionally, they learn how to pause and stay pliable while also finding the strength and endurance to hold steady in the more challenging poses. It is this harmony between effort and effortlessness that I appreciate exploring both in my own practice and teaching. I give classes that consider pace and sequencing as they integrate invigorating and calming postures and relate the principles of yoga to modern-day realities. If you come to class, you can expect a little bit of everything including sitting, standing, balancing, twisting, back bends, forward bends, side bends, inversions, relaxation postures, strengthening postures, breathing techniques, and meditation. It is my intention to foster introspection, stillness, and ease as an antidote to our very "busy" everyday lives.
My training includes certification from the Sivananda Yoga Ashram in New York in 2006, the Anand Prakash Yoga Ashram in India in 2012, and the Yoga Outreach Society (Trauma Sensitive Yoga) in Vancouver in 2012. Currently, I am teaching at Simon Fraser University, Open Door Yoga, and the Rizze Yoga Teacher Training. When I am not on the mat or in the studio, I like to travel, lollygag in the sunshine, and spend time connecting with family and friends.