CANCELLED! – The Queen of Yoga Shoulderstand
Saturday, Mar 23, 2019
Time:
1:00 pm - 3:00 pm
Location:
Main & 14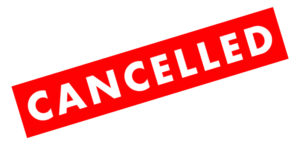 The Queen of Yoga…Shoulderstand, Salamba Sarvangasana is a powerhouse pose. Learn preparatory poses and detailed information around this stand alone Practice. "Some Yogis do only this pose." (Sri Dharma Mittra) She is worth all the attention she receives as she addresses whole the Body and is an accessible inversion for most Practitioners. Improve digestion, open tight shoulders, create a sense of vigor in the entire body. This pose helps with self-expression, immunity and and a good nights sleep. Recommended as a daily practice.
Facilitator's Bio
Sadie wants to share her passion….Yoga and healing. "Please join me for a moment of theory and practice that will add a depth of resonance to your daily yoga practice and endow you with knowledge so you can clarify and shift your energy on demand."
---
Register
Online bookings are not available for this event.
Please note that we are not able to issue a refund unless the workshop is cancelled.