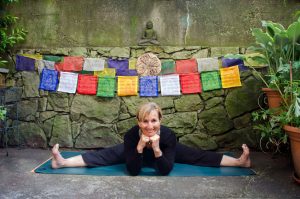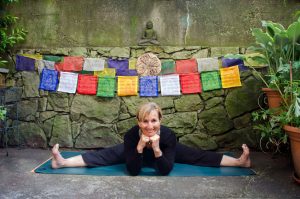 Karen teaches yoga with a healthy balance of Eastern philosophy and Western sensibility.
Karen's teaching influence comes from the Kripalu school of yoga. Kripalu is a practice that revitalizes the body, calms the mind and deepens self-awareness. Focusing on the sensations that arise as we breathe and move, bridges the chasm separating body and mind, allowing us to become fully present in our body.
With strengthening and stretching postures, breath, and guided relaxation, her classes are designed as a gentle exploration of our physical potential and a gentle exploration of the influence our energy may have on our thoughts and how we lead our lives..
She brings a lightness and a sense of joy and ease to her classes. She emphasizes body awareness, self acceptance, alignment and safety.
What is your practice like these days?
A daily meditation of 25-35 minutes – centers and grounds me.