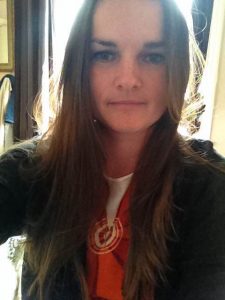 Mariska McLean is originally from Holland and has lived in Vancouver for over 14 years. As a mom of three, she knows all about living a hectic life and is an advocate of practicing yoga 'off the mat', using the chaotic outer world as a path to peace and happiness.
She has completed her teacher training some years ago with Open Door Yoga. Inspiration for her classes are often drawn from her own teacher and rooted in Tibetan Buddhism.
Mariska is not a big talker, she likes, especially in her yin classes, to allow lots of silence to encourage the students to go deep into their personal journey. She feels that there is magic in silence which is worth exploring.
She teaches mainly yin and hatha yoga. Students can expect an all level class with modifications offered, with the main goal to leave the class relaxed and at peace.
Mariska believes that the practice of yoga is a great way to become a more mindful and compassionate person and she feels this is crucial to become truly happy.