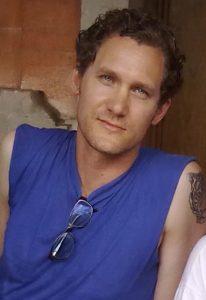 Troy Turi has taught yoga for over 12 years. He works internationally doing retreats, workshops and teaching classes around the world. Recently he has travelled from Bali to Los Angeles with his workshop, "Welcome to your Life: Moving past the obstacle: 'you!'". He worked for seven years within prisons throughout North America as a Gestalt Therapist and as an Interventionist, (helping families work through addiction and treatment), incorporating yoga and breathing as the cornerstone for people finding their way into healing themselves both emotionally and physically. He also spent 7 years working with the largest Indian band in Canada, The Squamish Nation.
What can you expect from my class?
A no holds barred authenticity that will lure you from your mind's limitations, away from its criticisms and judgements; nudging you into the spaciousness of your light heart and spirit. A friendly disclaimer rests on the door outside of every class that i teach: Warning! You may find authenticity offensive.