Hatha Teacher Training Program
Open Door Yoga
200 hours Hatha Teacher Training Program
Practical instruction on how to teach a safe, comprehensive yoga class allowing you to teach and inspire from your heart and not by the book! Wonderful for both aspiring teachers and curious practitioners. Be prepared to be transformed!
Anyone who is truly interested in understanding who they are; why they are here, should consider the 200 program. It is a physical, emotional, energetic journey of the heart that can only deepen your life whether you decide to teach yoga or not.
Are you ready to start your journey?
Find out more
You Will Learn
30 main postures, breathing and relaxation techniques required to teach a comprehensive hatha yoga class
Teaching techniques, variations and modifications that will reach every student.
A thorough introduction of anatomy and physiology
Philosophy of yoga, ancient wisdom made understandable
Street-smart business and marketing techniques so you will start teaching and earning income as soon as you graduate
A lot about yourself in an intimate setting (10-20 students)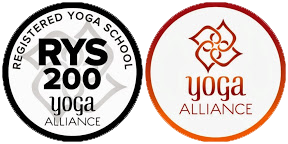 Info Session
How do you know if you are ready? Which program the right one for you?
Our Information Sessions will give you a chance to meet our teachers who will guide you on your journey and may help answer questions that you may have.
Please contact our registrar via email with any questions.  To thank you for attending you will receive 2 FREE weeks of yoga!
Look for upcoming info sessions June 2019 (for the Oct 2019 program)
All info sessions are 1.5hr's & at Main & 14th Studio
http://opendoor-yogateachertraining.ca/information-sessions/" 
Main & 15th
175 East 15th Ave.
Details
Commercial Drive
1651 Commercial Drive
Details