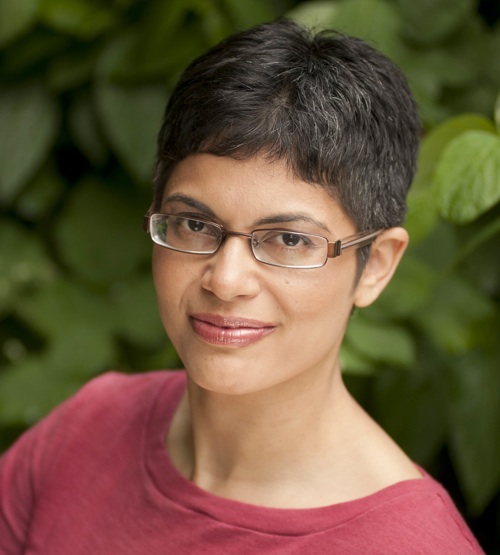 Farah Nazarli [Sarita]
Farah Moolji Nazarali teaches a gentle, quiet style of yoga that focusses primarily on relaxation, deep breathing, and gentle stretching. Farah's classes are appropriate for beginners, for people coming back to yoga, for people with injuries or chronic pain, and for those who are looking for relaxation and mindfulness in their yoga practice.
What to Expect
If you come to class, you can expect 30 minutes of supine poses (poses lying down on the back), lots of twists to open the spine and stimulate digestion and detoxification, and a few (not many) standing poses. I love to end my classes with the practice of mantra and mudras which help to develop mental clarity, focus and most importantly internal harmony.
Inspiration
I draw inspiration from my Beloved Guru, my studies in Tibetan Buddhism, and my 8 years as Producer of Drishti Point Yoga Podcasts (www.drishtipoint.ca). I love studying the classical texts of yoga and if I was stranded on a desert island with only one book, it would be the Yoga Sutras.
I believe yoga has the capacity to help us love more, give more, and live each moment of our lives more fully and deeply.
Hands-on Corrections
Some classical yoga Lineages and also contemporary evidence-based approaches to yoga (i.e. trauma-sensitive yoga) are intentionally non-touch. For classical Lineages, yoga is not about getting a posture physically perfect, but using the most subtle of the sense organs (hearing) to awaken consciousness (chit) in the body as a doorway to becoming more present in our lives and more present to our Divine potential. Trauma-sensitive yoga is an approach to yoga that intentionally uses verbal cues (and not hands-on touch) to create safety for those who have experienced unwanted (non-consensual) touch. Teachers move around less, intentionally, to create a sense of safety. The certainty of knowing where the teacher is can help students feel safe to explore their bodies without fear of being judged, criticized for getting it wrong, or startled. The purpose is not to get a pose right physically, but rather the aim is feeling safe in the process of connecting to and exploring the body. It is for these reasons that I rarely use hands-on corrections and I intentionally limit my movement in class. Please be assured that if you come to class, I watch students as they move through the poses and use verbal cues to ensure correct physical alignment to prevent injury.
Yoga Podcast? Ask Sarita!
Sometimes life takes you in directions you never imagined. In 2005, I  started a radio show about yoga. At that time, I had never heard the word 'podcast' and I never would have imagined how much of my life and work would involve this new medium. In 2008, I produced my first yoga podcast, and 12 years ago, I continue to produce podcasts.  Read more! Below are the three podcast series that Sarita hosts.
Hollyhock Talks Podcast Series, featuring podcasts with world-renowned trauma expert Bessel Von Der Kork and many more! http://www.drishtipoint.ca/podcasts/hollyhock/
Banyen Books Podcast Series, featuring a video podcast with Gabor Mate and authors, teachers, Visionaries, and musicians. http://www.drishtipoint.ca/banyen-books/
Tonic Podcast the bi-weekly podcast of Dr. Tonia Winchester. Dr. Tonia is a licensed Naturopathic Doctor, Acupuncturist, BodyTalk practitioner, and edutainer with a passion for helping reduce pain and suffering and bringing more love, joy and health in your life and into the world. http://www.drishtipoint.ca/podcasts/tonic-podcasts/